Fostering healing and growth in various environments
Expressive Therapy using the therapeutic benefit of music, art, drama, play and dance/movement, therapists will support children in weekly sessions in individual, group, or dyad settings.
How to access KidsXpress Services
Our Program Environments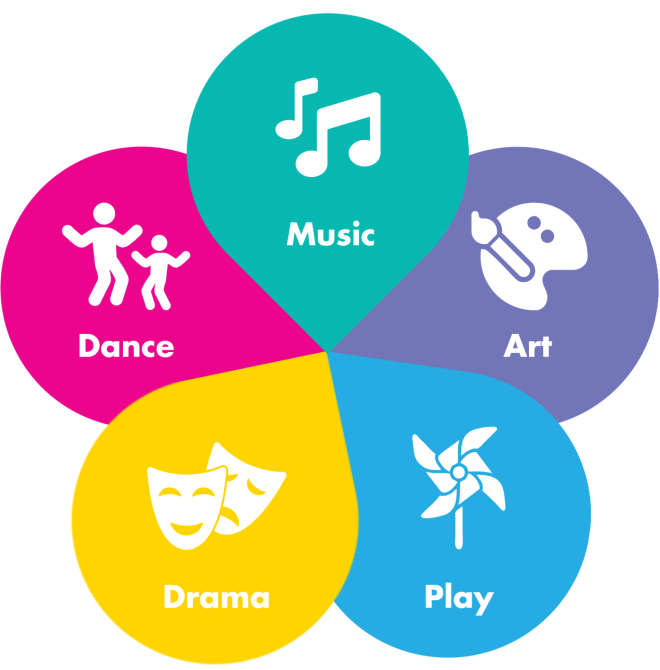 Individual Therapy

Children are supported in a 1:1 setting in 30-60 minute sessions.

Regular weekly sessions are recommended and held in our expressive therapy space at the centre.

Group Therapy

Comprised of 4-6 children grouped by age and, where possible, referral reasons. Group therapy programs are facilitated by 2 Expressive Therapists in 60-90 minute sessions.

Group Therapy is not suitable in all cases and will be assessed once a referral is received.

Dyad Therapy

Caregivers join their child on their therapeutic journey in these joint 30-60 minute sessions.

These sessions are usually offered alongside individual or group therapy and will be determined in consultation with the therapist.