Leadership Team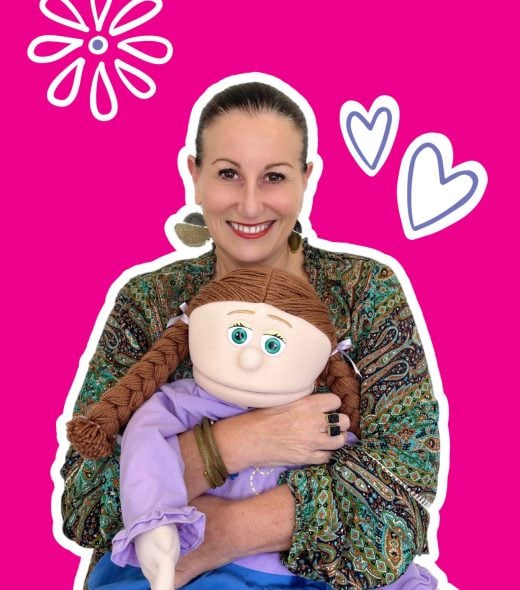 Margo Ward
Founder and CEO
Hi, I'm Margo, the proud Founder and CEO of KidsXpress, passionately advocating for Children's Mental Health through trauma-informed care and expressive therapies. My extensive experience in child and youth-related industries includes managing the Play Therapy Department at Sydney Children's Hospital.
Specialising in paediatric chronic illness, trauma, palliative care and bereavement. Prior to KidsXpress, I managed the national suicide prevention program, LifeForce. I have pioneered therapeutic interventions across Australia and shared my expertise internationally.
Recognitions for my contributions include the Stanford Executive Leadership Scholarship, Rotary Humanitarian Service Award, and being a finalist for the Ernst & Young Entrepreneur of the Year. Additionally, I serve on the KidsXpress board and as an Independent Director for Chubb Insurance Australia & General Security Australia GSA.
At KidsXpress, with our growing village passionate individuals, we weave laughter and curiosity into our therapeutic magic, healing young hearts with our secret superpowers.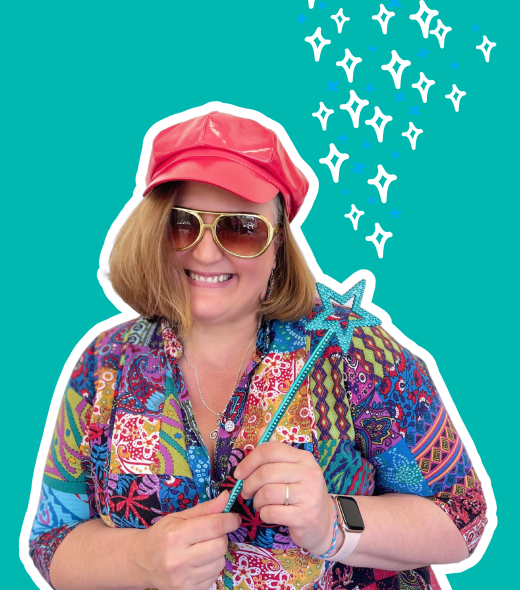 Rana Ensor
Head of Business Services
Hi, I'm Rana, I have worked in the Not-for-Profit sector since 1999. I feel so lucky to have found what gets me bounding out of bed each morning, which is working for organisations that help others.
I am passionate about the Finance, Administration, HR and Governance of NFPs and Charities (everything that keeps the engine running), feeling the greatest work satisfaction when I can implement structures that make client-facing staff's work life easier. Spreadsheets and budgets are my happy place.
Previously I have worked for organisations such as Helping Minds WA, Kulcha Multicultural Arts of WA, Qld Artworkers Alliance and I met my husband while working for the Woodford Folk Festival. We have two awesome boys and a couple of ridiculously cute puppies.
Other than that, I am an avid stay-cationer, spending as much of my time as I can on our back deck weaving, reading books, playing pool and inching ever closer to "the Good Life" by tending our fruit trees, vege patch and chooks.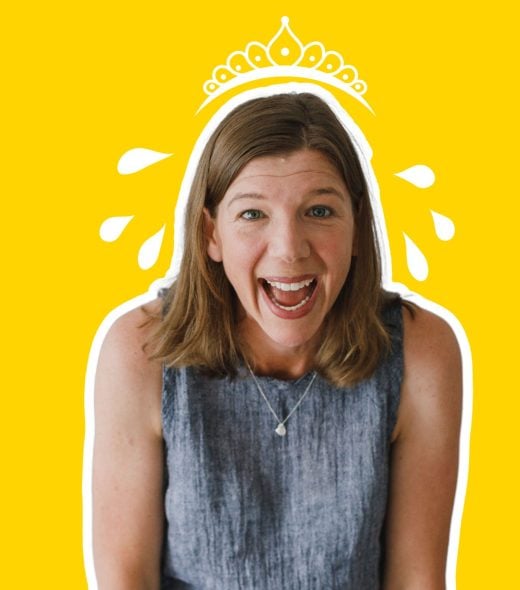 Natalie Mackenzie
Head of Clinical Services
Hi I'm Natalie and I share my role with Ben. I have been a Dramatherapist for over 15 years and started my career at KidsXpress many many moons ago. Since then I have worked in trauma, early intervention psychosis, addiction and child and adolescent mental health.
It has been wonderful to return to KidsXpress where I can elevate the voices of the children we support to ensure that our programs and strategic direction are serving them, their families and their communities.
When I'm not at KidsXpress I run a private practice and in the moments when I'm not working you will find me swimming in the ocean making friends with the fish.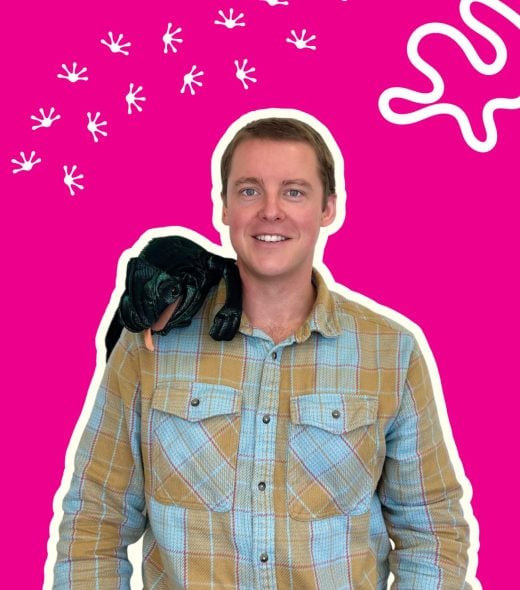 Dr Benjamin Rockett
Head of Clinical Services
Hi. I'm Ben. I share my role with Nat Mackenzie as the Head of Clinical Services.
The purpose of my part of the role is building evidence-rich relationships with funding, research, and education partners that are interested in systemic conversations about how we can better support children, families and schools through trauma recovery.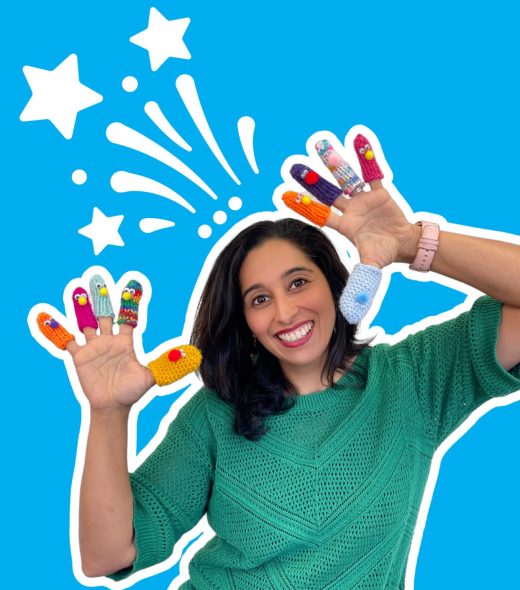 Nimisha Swaminathan
Head of Marketing
Hi, I'm Nimisha, you can call me Nim.
I have the fabulous job of leading the marketing team at KidsXpress. We have the privilege of sharing the important work that KidsXpress does to support children facing adversity. Our role includes giving children a voice, advocating for them and fundraising so that KidsXpress can deliver vital services and programs to children who would otherwise not have access to this type of support.
After a career in FMCG marketing I was drawn to the not-for-profit sector to help make a difference. As a parent I was drawn to the safe way KidsXpress programs engage children and deliver real impact. As a marketer I believe a planned and strategic marketing approach, grounded in a solid understanding of audience and supporters will help KidsXpress grow and importantly help more children to change the trajectory of their lives.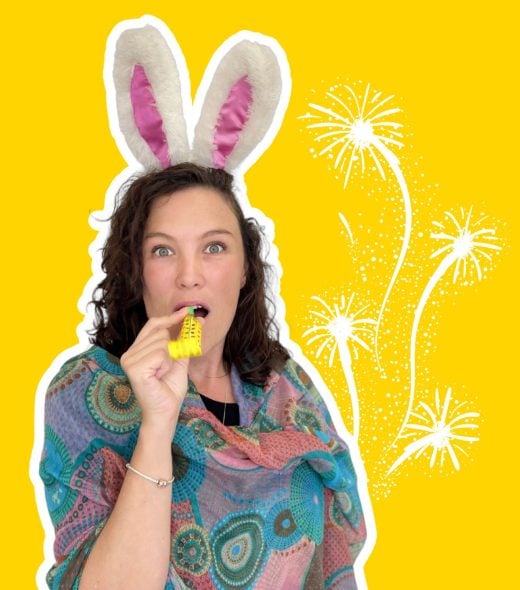 Kirsty Walker
Head of People and Culture
Hi, I'm Kirsty and I feel incredibly fortunate to lead the People & Culture team at KidsXpress.
As Head of People & Culture I am responsible for ensuring KidsXpress can recruit and retain highly skilled and motivated people and that our values are expressed in every single aspect of the employee experience.
Prior to joining KidsXpress I held management roles with Wesley Mission and The Butterfly Foundation where I was responsible for the leadership, direction and oversight of Programs and Corporate Services respectively. During this time, I learnt that an engaged team is integral to an organisation's success, and it motivated me to adopt a more holistic and people focused approach to HR.
I am passionate about creating a positive work environment where our team can thrive.
In my free time you'll find me immersed in nature with my family, having very likely just enjoyed an almond milk flat white.
Programs Team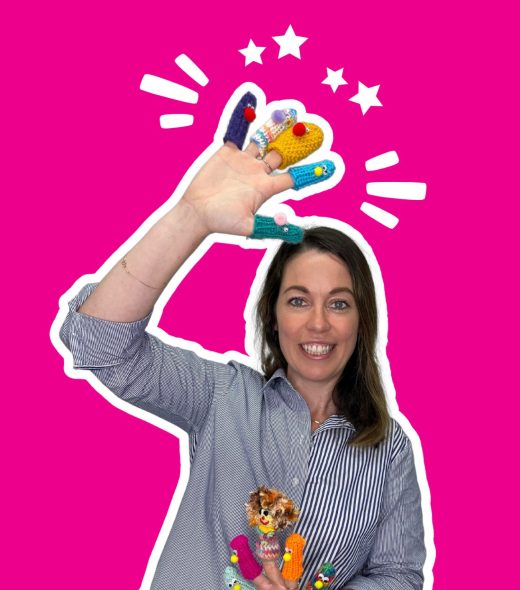 Erin Butler
Program Manager, Snowy Valleys
Bachelor of Education (Early Childhood), MA in Play Therapy (with Distinction). Registered Member of BAPT
Hi, I'm Erin, I have worked for many years educating and providing therapeutic support to a diverse range of children, in Australia and the UK. I began my career as an Early Childhood and Primary School Teacher working in a variety of educational settings (birth to 12 years of age). I have since gained a wide range of clinical experience as a Play Therapist (3 to 18 years of age), primarily working in schools, children's charities and healthcare settings in the community.
Interesting fact about me- I have researched and written a book chapter exploring the role of Child-Centred Play Therapy for children with a life-limiting illness. This work highlights the importance of the therapeutic relationship when working holistically with the child and their family.
In the KidsXpress room, I enjoy all aspects of play, whether it's engaging with sensory materials, sand, role play, music making and any form of creative expression - I love all of it! Witnessing the changes that can occur, when a child is given space and time to express themselves through play and make meaning of their world, really is such a privilege.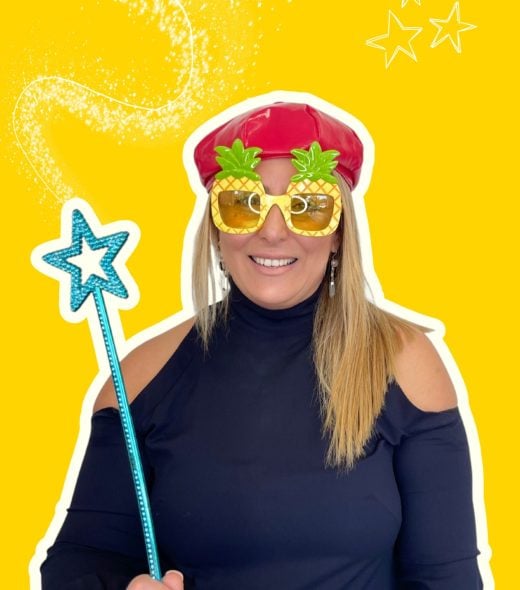 Rita Daher
Program Manager, Sydney
Diploma in Social Science, Associate Diploma in Personal Management, Certificate in Neuroleadership
Hi, I'm Rita, my role is Program Manager, Sydney where I am responsible for overseeing three partnership schools. I work to strengthen a whole school trauma sensitive approach and mentor educators to nurture children emotional wellbeing and helping children to reach their learning brain.
I also support the children's greater network, including caregivers, which is particularly important for those impacted by trauma.
Having over 32 years' experience working with the most vulnerable communities in child and family, child protection and out of home care. I am an experienced trainer and delivers training to professionals, families and communities to increase an understanding of the impact of trauma and toxic stress on the brain and behaviour.
Beyond KidsXpress, you'll find me baking up a storm and creating delectable treats. I cherish quality time with family, taking long beach walks, and letting music fuel my soul.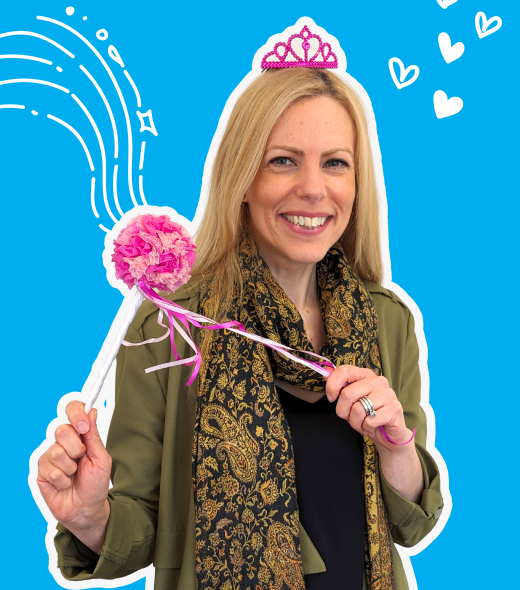 Matilda Geracitano
Trauma Informed Education Consultant
Hi, I am Matilda a Trauma Informed Education Consultant at KidsXpress. I have over 20 years of experience supporting individuals and young people in community focused, and the not-for-profit sector including Health, Education, Disability and Aged Care. I am passionate about creating safe and nurturing environments for our young people to support them to achieve their best.
My goal is to encourage and support educators, parents, and carers to gain a greater understanding of developmental trauma, trauma-informed practices, and emotional intelligence, to strengthen knowledge in their attachments and relationships with children, young people, and the community. To work with students, teachers and families is such a privilege.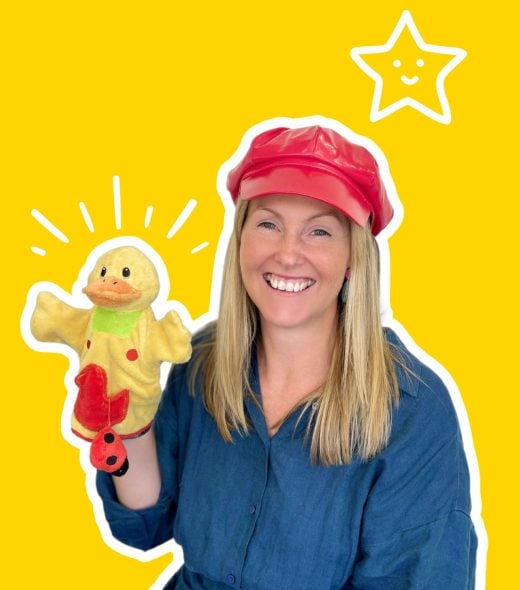 Tammy Scharenguivel
Programs Operations Manager
Bachelor of Business
Hi, I'm Tammy, I am the Programs Operations Manager with KidsXpress. My role is to coordinate the logistical requirements of our service delivery. I am inspired by the kindness and creativity of the KidsXpress team and am grateful for the opportunity to help facilitate the wonderful work they do.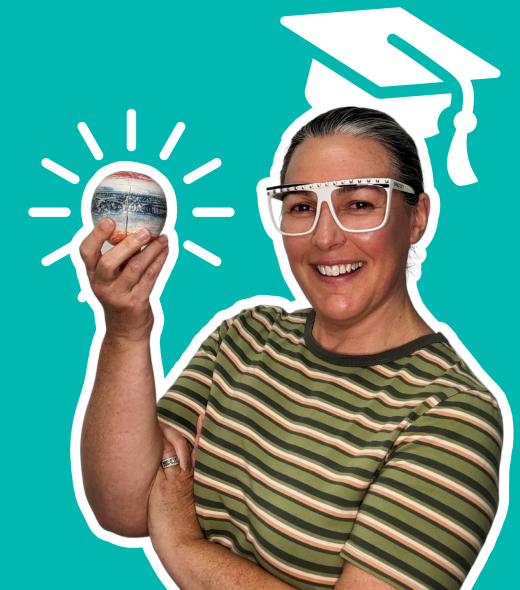 Robyn Turton
Trauma Informed Education Consultant
Bachelor of Arts (Psychology), Bachelor of Social Work, Graduate Certificate in Art and Play Therapy
Hi, I'm Robyn, and I am a Trauma Informed Education Consultant at KidsXpress.
I am grateful to work within the education system, sharing the benefits of trauma informed practice. I am passionate about staff wellbeing and working collaboratively to support and empower children. The best learning happens when everyone in the school community feels safe, valued, and connected.
I have over twenty years' Social Work experience in Australia and the United Kingdom, in the fields of out-of-home care, adoption and education. I am inspired by the resilience of children, the patience of educators and the creativity of my colleagues at KidsXpress.
Outside of work, I try to get outdoors as much as possible and love walking in forests and floating in the ocean.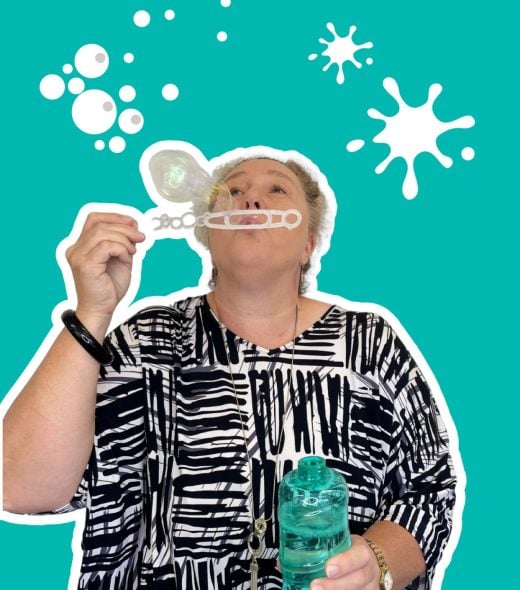 Rebecca van Herk
Manager, Fee for Service/Training
Bachelor of Science (Psychology HONS, UNSW)
Hi, Im I'm Rebecca, I have had the privilege of working with children, young people, families, educators and other professionals for the past 30 years and what I have learnt is the importance of relationships, compassion, acceptance and empathy, mixed in with a dose of playfulness and joy.
I am passionate about creating resilient families and communities. My aspiration is to build capacity and confidence in parents, carers, educators and other professionals through a greater understanding of developmental trauma, trauma-informed practices and emotional intelligence. I see my role as Trauma-informed consultant as a mentor to parents and educators on ways to utilise and apply these practices and knowledge in their attachments, relationships and interactions with children, young people and the community.
As Nelson Mandela said "Education is the most powerful weapon which you can use to change the world".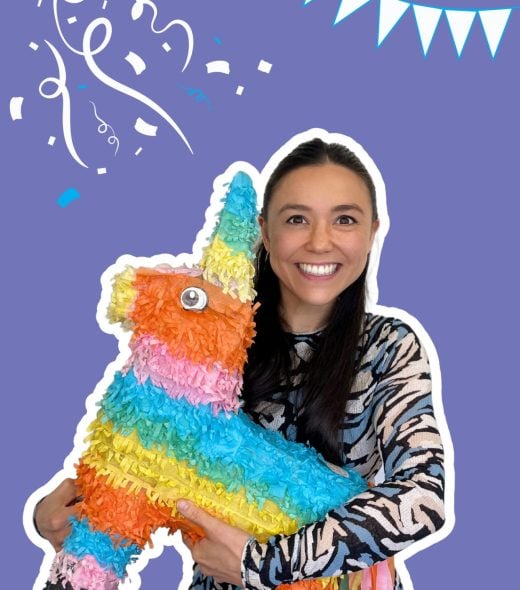 Sarah Webber
Program Implementation & Practice Support Coordinator
Hi, I am Sarah (nice to virtually meet you!). I am an Art Therapist who joined KidsXpress in 2017. For the last eight years, I have been working in the not-for-profit space in the areas of children's mental health, disability, refugee and asylum seeker support, and early intervention parental support.
During my time at KidsXpress, I have had the absolute joy of working with hundreds of phenomenal children, who courageously and creatively engaged in our KidsXpress program throughout the years. It has been an honour to hold the space for the children, while they bravely and playfully explore their experiences of the world and themselves. Recently, I have moved into the role of Coordinator - Program Implementation and Practice Support.
On a daily basis, I feel endlessly inspired from working alongside our marvellous expressive therapy team. In this role I get to witness and support our therapy teams, while always ensuring best practice. I can honestly say I love my job! Every day is different, and I am forever grateful for the opportunity to work with such incredible staff, children, and their families.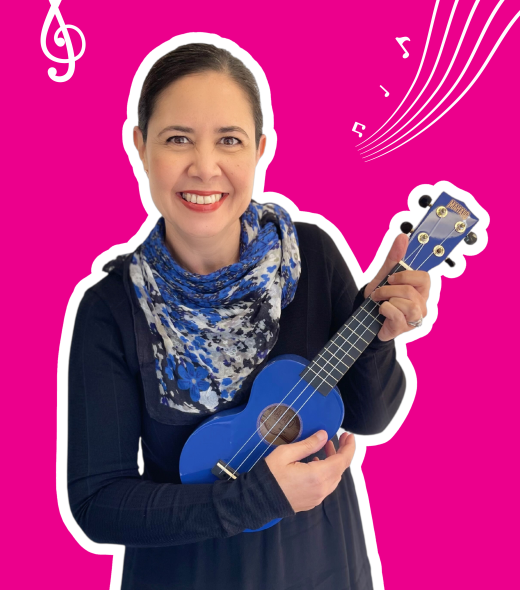 Natalie Willson
Induction and Professional Development Coordinator
Hi, I'm Natalie and I am part of the Practice Support Team, bringing over 20 years' experience as a Registered Music Therapist.
I was part of the start-up team when KidsXpress opened its doors in 2006 and have worked extensively alongside other creative arts therapists supporting a broad range of children through a transdisciplinary model.
I am most passionate about how we can integrate learnings from science together with ancient wisdoms from the creative arts into clinical practice to support meaningful connections for our children and their caregiving networks.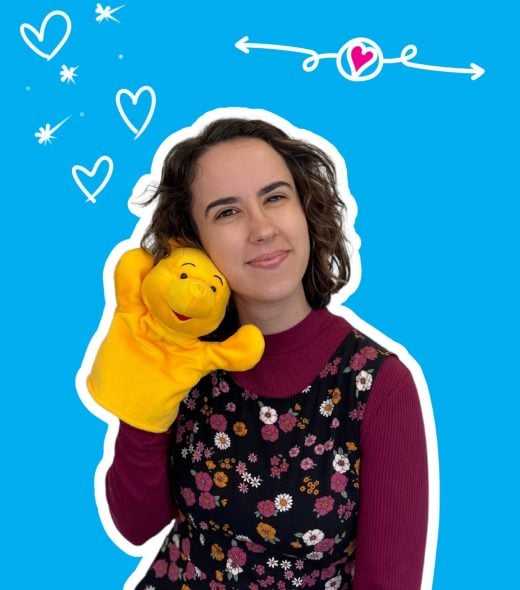 Yvette Angelinetta
Expressive Therapist
Bachelor Social Work, AASW Member. Currently studying Graduate Certificate Play & Art Therapy.
Hi, I'm Yvette. I enjoy bright colours, playing games, and drinking tea. Kids often tell me I look just like Mirabel from the Disney movie 'Encanto'.
Parts of my story have included being a counsellor, case worker, volunteer mentor, music teacher, behaviour support practitioner, and now 'expressive therapist'! I am passionate about working alongside young people creatively to share their unique stories in the ways they choose.
I am an advocate for self-expression, empowerment, exploring strengths, and having fun.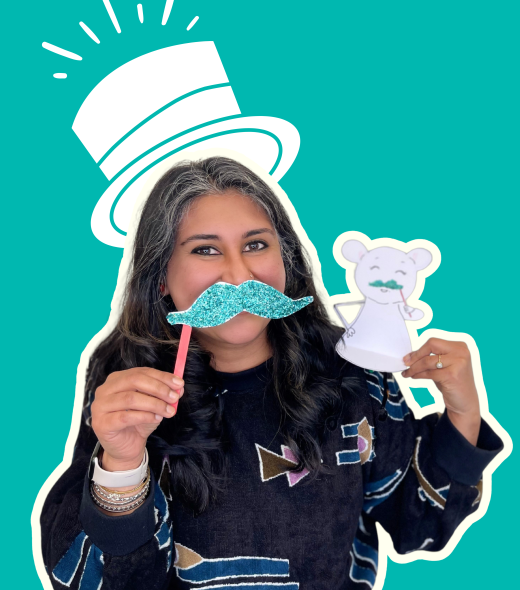 Amanat Grewal
Expressive Therapist
Master of Art and Master of Art Therapy. Professional member of ANZACATA
Hi, I'm Amanat, a dedicated art therapist at KidsXpress. I hold a double masters in art and art therapy/counselling with further education continuing into the field of psychology.
I am driven by my work in the field of trauma with its roots embedded in the attachment theory. A Gestalt therapist at heart, I am in awe of the power of working in the 'Here and Now'. A space where I get to witness co-regulation enacted through the rich transference and counter-transference projections within the therapeutic arena.
When I find my passion overflows into the creative space, I enjoy illustrating, writing poetry, indulging in artmaking, and creating therapeutic resources.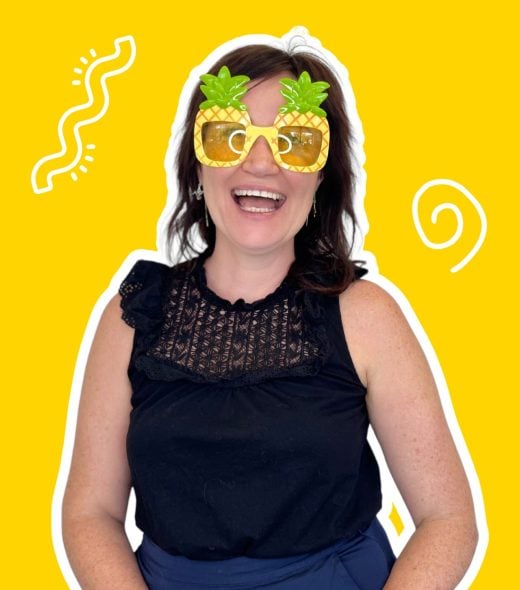 Carmody Lowry
Expressive Therapist
Bachelor of Teaching (Early Childhood), Post Graduate Diploma in Play Therapy and Master of Art Therapy. Professional member of APPTA and ANZACATA.
Hi, I'm Carmody, a play and art therapist at KidsXpress. As someone who has worked with children since 2001, I have a wealth of experience in supporting their growth and development. Starting as an early childhood teacher, I quickly realised that play is children's natural language and how it can be used as a natural form of healing. This led me to explore the field of play and art therapy, where I found my true passion of helping children heal and grow through the power of play.
I understand that every child is unique, and I tailor my approach to meet each child's individual needs and strengths. I am skilled in using a variety of play-based interventions, such as art, music, movement and storytelling, to help children develop coping skills, improve communication, build self-esteem, and enhance their overall emotional well-being. I understand that children are the experts of their own healing and strive to follow their lead in my practice. I believe in the importance of creating a nurturing and supportive environment where children feel free to express themselves and explore their emotions through play.
As a lifelong learner, I am always seeking to expand my knowledge and skills to better serve my clients. I am currently studying through Interplay and Trauma play, two family focused approaches that will help deepen my understanding of how to support healing and growth.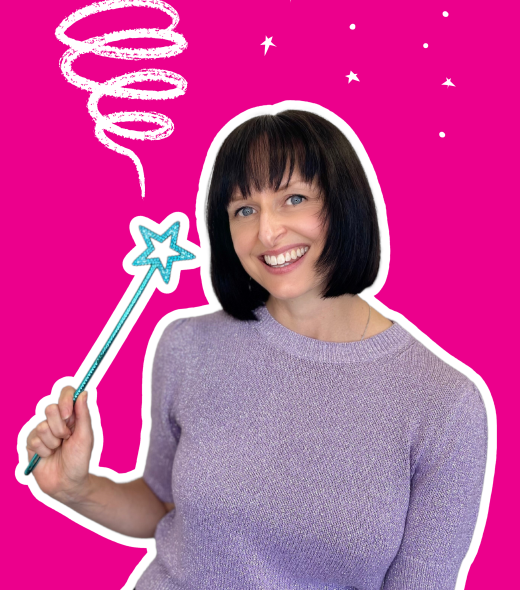 Jade Maguire
Expressive Therapist
Master of Art Therapy, Advanced Diploma of Transpersonal Art Therapy, Professional member of ANZACATA, Bachelor of Art Education
Hi. I'm Jade and I'm honoured to be an expressive therapist at KidsXpress. I have a Master's degree in Art Therapy from La Trobe University and I am also a certified Synergetic Play Therapist and trauma-informed yoga instructor through Yoga Impact Charity.
I love using art and play with mindfulness, breath and movement in therapy to help build safety, self-regulation skills, and emotional awareness.
I have worked in schools for 20 years, as well as child and adolescent mental health and community organisations, where I have witnessed the benefits of expression and creativity in helping children build resilience, increase self-awareness and self-esteem, improve relationships and facilitate change. I use a child centred non directive approach informed by the Expressive Therapies Continuum and neuroscience.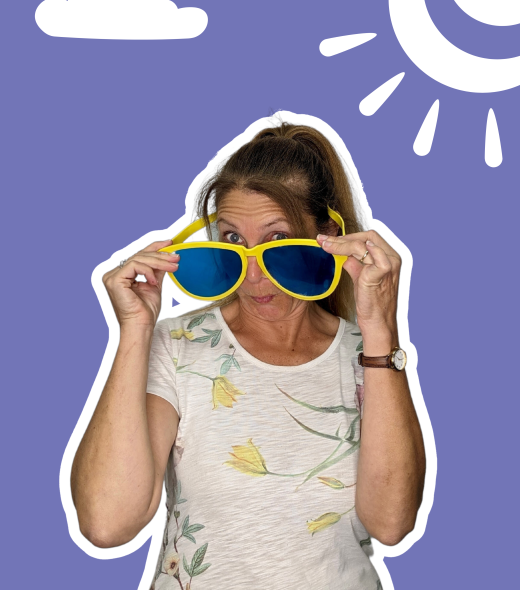 Lisa Pannell
Expressive Therapist
Masters of Creative Arts Therapy, Bachelor of Creative Arts (Theatre).
Hi, I'm Lisa and I work as an Expressive Therapist with KidsXpress, based in a small rural school in The Snowy Valleys.
I am a creative communicator and have worked supporting children in the school setting for a number of years, and am passionate about creating a safe space for children to express themselves and realise their full potential and worth.
I love to work with the spontaneity and curiosity that children so naturally bring, blending this with the creative mediums of art, drama and role-play.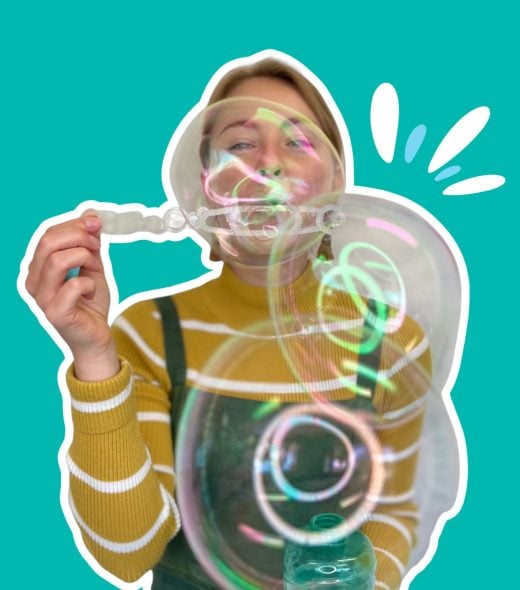 Erin Skinner
Expressive Therapist
Bachelor Arts (Music/Psychology), Master of Music Therapy, Professional member of AMTA
Hi, I'm Erin and I love being part of the KidsXpress team. I bring experience from a background in Music Therapy and training in other play-based modalities to creatively work alongside children and their families, and to honour the child's voice at the centre of our work.
I believe that music is a powerful resource we can use for our physical, mental and emotional health, and I am passionate about supporting healthy relationships and emotional wellbeing, using music to foster beauty, connection, and self-expression.
It's a privilege to witness children grow and share their stories, as they build skills to creatively express themselves and learn adaptive ways of coping through meaningful, strengths-based interactions.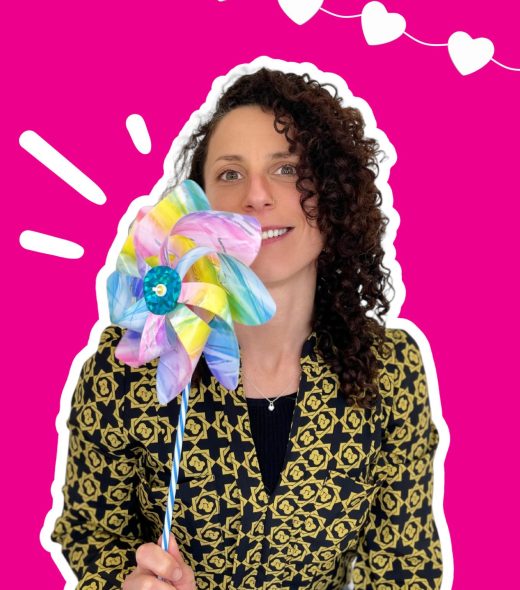 Hila Sukkar
Expressive Therapist
Master of Social Work, Master of Art Therapy, Diploma in Teaching (Primary) and Bachelor of Education (Primary)
Hi, I'm Hila (H-air-la) and I'm an art therapist at KidsXpress.
Throughout my career, I have worked with children, teens, and youth, in various professions.
Some years ago, I stumbled upon the book, The Red Tree by Shaun Tan. This story inspired me deeply and ignited my passion to work alongside children with the aspiration that they are given the opportunity to create their own 'red tree'.
As an art therapist, I don't mind children colouring outside the lines or making messes! I believe that sharing one's feelings and thoughts often looks different from each other, especially when words are not the only way to express ones-self. Despite my academic achievements, my greatest lessons derive from witnessing children's stories, bravery, creativity, playfulness, and resilience.
When I am not at KidsXpress, I enjoy being amongst nature, baking, reading, and listening to music. Someday, I wish to write a story or two, about self-acceptance, resilience, and bravery.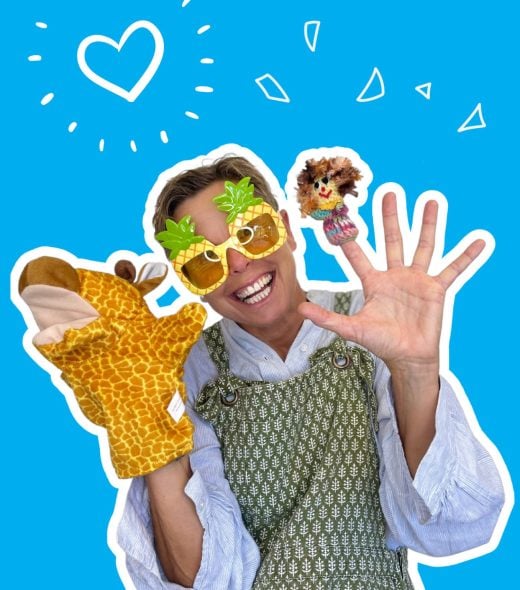 Victoria Tipton (Tor)
Expressive Therapist
Masters of Art Therapy, Professional member of ANZACATA
Hi, I'm Tor, I am an Art Therapist with KidsXpress.
Prior to working as an Art Therapist, I worked as a ceramicist, and later as a mother volunteering in my local school, I was drawn to working with children. I have worked with children in learning support in Primary and High School for the last 15 years.
After working with children, often with different needs in the education environment, I realised my desire to work with children therapeutically. I came to expressive therapy later in life.
I am mindful to work from a client led perspective, giving children the space and opportunity to express themselves in imaginative ways that suit them. I am passionate about the difference our work can make in children's lives.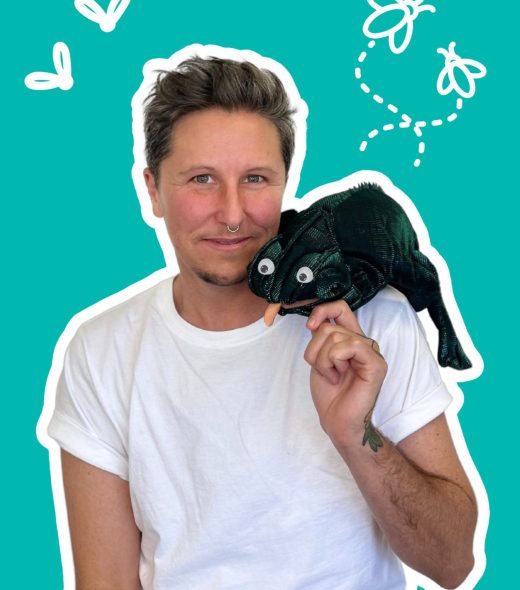 Jay Wood
Expressive Therapist Student
Bachelor of Education (Early Childhood Education) and Master of Art Therapy
Hi, I'm Jay, I am delighted to join the KidsXpress team as a new grad following on from my placement year.
I have been working with young children and their caregiving networks for over 20 years as an educator. Over that time, I became fluent in the hundred languages that children use to express themselves - play, music, art to name a few! Many feelings and experiences can't be shared with words. Expressive therapy has been the key to unlocking my interest in supporting children and young people to share their stories in whichever language feels right for them. I feel privileged to witness these stories and I hold them very carefully.
When I'm not at KidsXPress, I might be found somewhere in the bush with my sketchbook, my dog and my lovely kids.
Support Team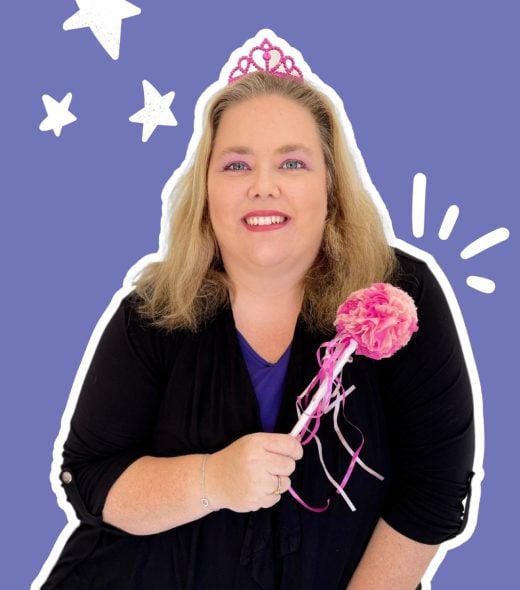 Jaye Bain
Marketing Services Manager
Hi I'm Jaye, and as the Marketing Services Manager, I have the privilege of orchestrating and coordinating all the fantastic KidsXpress events. I also ensure our website shines bright like a diamond, showcasing the incredible work we do. I bring 15 years of not-for-profit experience to the wonderful marketing team, and together we passionately advocate for children's mental health—a cause that truly tugs at my heartstrings.
When I'm not at KidsXpress, you'll find me living my best life with my family. We're a bunch of adventurous souls who love going off the grid in search of Mother Earth's hidden gems. Oh, and I'm a firm believer in the power of creativity, so I strive to do something creative every single day.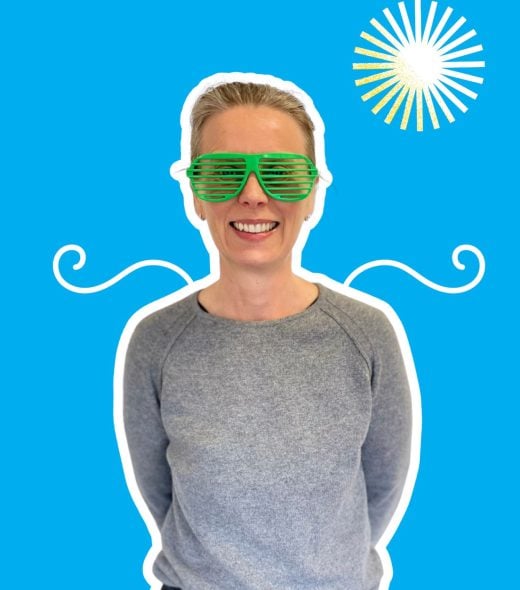 Gillian Bennett
Grants Coordinator
Hi I'm Gillian, after many years working in broadcast journalism in Australia and overseas, I decided it was time to start telling stories about compassion, recovery, and optimism.
I'm inspired by the way KidsXpress uses the power of creativity to help children overcome trauma, to heal, and to live fulfilling lives. I want to make sure everybody understands how important this work is – for the children, for their families, and for all of us.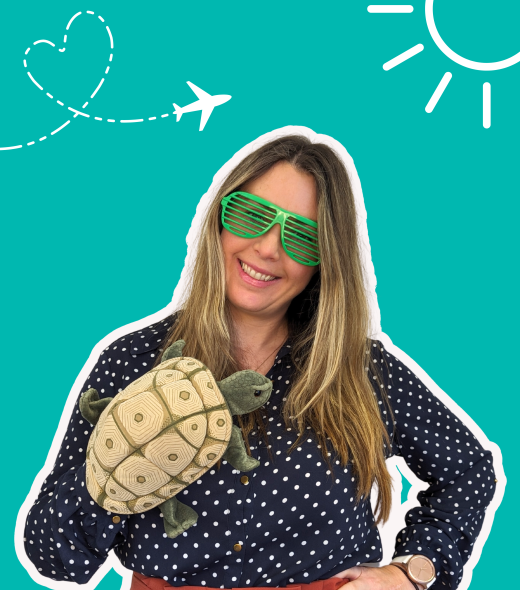 Belinda Long
Regional Projects Coordinator
Hi, I'm Belinda, the Regional Projects Coordinator for the Snowy Valleys region. Hailing from the Snowy Valleys and based in Sydney, my role is to coordinate the community-based projects for the bushfire-impacted communities of this region.
Working with the people of the Snowy Valleys, my focus is to provide the resources, training and initiatives that best support the mental health and emotional wellbeing of the children, teachers, and parents on their road to recovery. As someone who grew up in the area and witnessed the devastation of the Black Summer bushfires on our own local community, this project is something very dear to my heart and I'm absolutely honoured to be part of the KidsXpress team in helping our rural communities to recover and move forward.
As a country girl, I love hiking, camping and travelling and taking in everything this big wide world has to offer.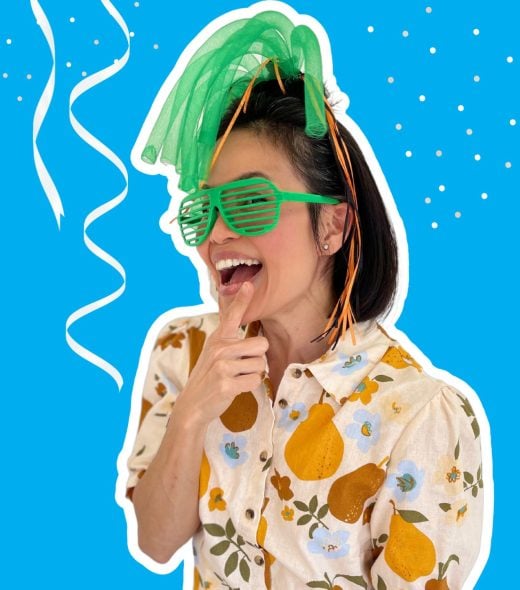 Maturin (Mattie) Piyakhun
Finance Officer
My name is Mattie. I am a finance officer at KidsXpress, caring for income and expenses of the charity.
I grew up in Bangkok, Thailand. I first came to Australia to study, and I've been living here for the past 15 years. When I am not working at KidsXpress, I am a busy mum to a little human and a little dog.
If I ever have free time, I cook a lot. I have a keen interest in health and nutrition. I have a personal challenge of creating yummy food from everything that's left in the fridge at the end of the week! Apart from the food obsession, I also dance.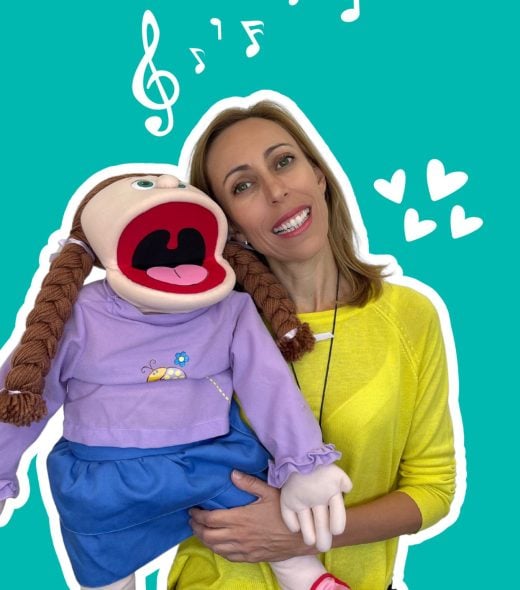 Maria Rallis
Communications Manager
Hi, I'm Maria and I'm the Communications Manager for KidsXpress. Armed with a communications degree and a passion for helping vulnerable people, I have over 20 years' experience in the not-for-profit sector.
I love working for an organisation that makes a real difference in the lives of these young superheroes. Whether it's crafting the perfect message to advocate for change, or spreading the word about our awesome services, I'm committed to making sure our voice is heard loud and clear.
With a touch of creativity, a dash of humour, and a whole lot of heart, I'm proud to be a part of this heroic team!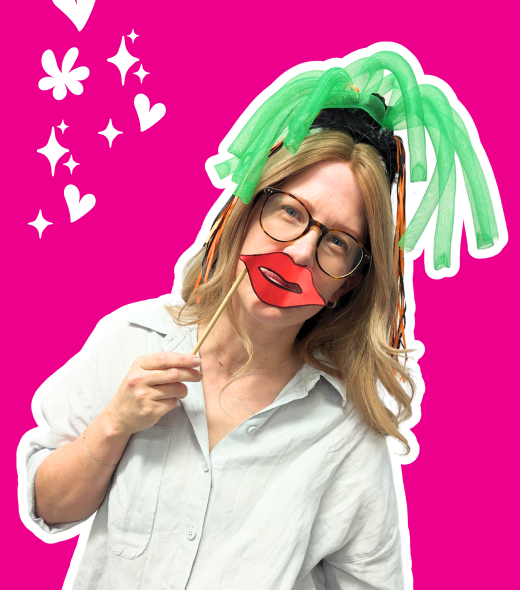 Alexandra Sinclair
HR Coordinator
Hi I'm Alex! I'm the HR Coordinator at KidsXpress. My role is to ensure our wonderful staff are fully supported throughout all stages of the employee lifecycle. My passion is for people, and being able to work alongside those who are making such a huge difference in the lives of children and their communities is incredibly inspiring.
Currently navigating the whole new world of primary school with my son, I understand how important the integration of mental health into education is to ensure children impacted by trauma are given the support and skills required to learn and thrive.
Outside of work I'm kept busy with my two young kids and enjoy spending time with my family and friends.