Life is a series of moments, some of which have the power to alter the trajectory of future events.
One such moment for me took place in the mid-90s when I was working as a play therapist at Sydney Children's Hospital. I'd been called to the bedside of seven-year-old Max who I'd been supporting during his time in palliative care.
As I approached him and held his limp hand, he quietly said the words that I would replay in my mind over and over for years, until I could finally make them a reality.
That magical place we talked about? Please make it real…It's too late for me but do it for all the other children that hurt.
The magical place Max was talking about was conceived during my sessions with him and other child in hospital. The technique of visualisation would allow them a brief reprieve from the reality they were facing. I visited their wards and invited them to hop on my magic carpet to visit an imaginary place where they could forget about their pain and just be kids. The children excitedly described a wonderful bright and colourful place – it was a place where all hurt children could express themselves through play, song, dance and paint – without the need for words.
I was amazed that despite being years apart and not knowing each other, the descriptions from the children I supported were uncannily alike.
They wanted a place where they'd be able to heal their hearts using the creative tools they loved to use.
It would take ten more years and mountains of obstacles to make Max's vision happen but the final words of one seven-year-old boy became our legacy.
– Margo Ward, KidsXpress CEO & Founder
Our Founder
The saying "There comes a point where we need to stop just pulling people out of the river.  We need to go upstream and find out why they're falling in"  has been a guiding light throughout my career journey. I chose to focus upstream, driven by the need to understand why we are failing our most vulnerable children, allowing their trauma to persist into childhood. The haunting questions and the voices of children with a vision have echoed in my mind for 13 years. With unwavering determination, the support of a lifelong friend, and profound experiences working with traumatised individuals, I summoned the courage to establish KidsXpress.
Today, KidsXpress has not only transformed the lives of countless children but also my own. While I take pride in the role we've played in altering the life trajectory of vulnerable children and the incredible team that has joined me, the true privilege lies in standing by those who allowed me into their most raw, fragile, and vulnerable moments. Witnessing the shattering impact of lost innocence, the depths of hopelessness, and the profound grief of losing a child, I've been humbled by these experiences throughout my career. The privilege of bearing witness to these life-altering moments has enriched me beyond measure. I've received more than I've given, and my dedication to this work remains unshaken. I remain a conduit of the vision children imparted to me. To help those who need help, feel safe and heal from their hurt. A place that needed to exist to help all children live the life they deserve. A place called KidsXpress.
Margo's journey is unique and inspiring – if you would like to hear more about her story please contact marketing@kidsxpress.org.au.
Our Work
KidsXpress works to transform our most vulnerable members of society, intervening early to improve children's emotional wellbeing, potentially breaking a cycle of trauma and giving children a better chance to achieve their potential.
The doors of KidsXpress opened in 2006 and thousands of children have been supported through Expressive Therapy. The therapy program itself is an Australian-first, gaining accreditation as an evidence-based intervention (Australian Institute of Family Studies) in 2015. It has also achieved international recognition (USA, UK) as best practice early-intervention for children impacted by trauma.
Expressive Therapy combines psychology and the creative process to promote emotional growth and healing. Our approach is underpinned by an understanding of early intervention, the proven healing powers of the expressive therapies (art, music, play and movement) and the incredible ability of the brain to change itself ('neuroplasticity').
Following the success of the early programs, KidsXpress has continued to develop and includes trauma-informed training for professionals, parenting programs and an acclaimed School Partnership Program.
Our Values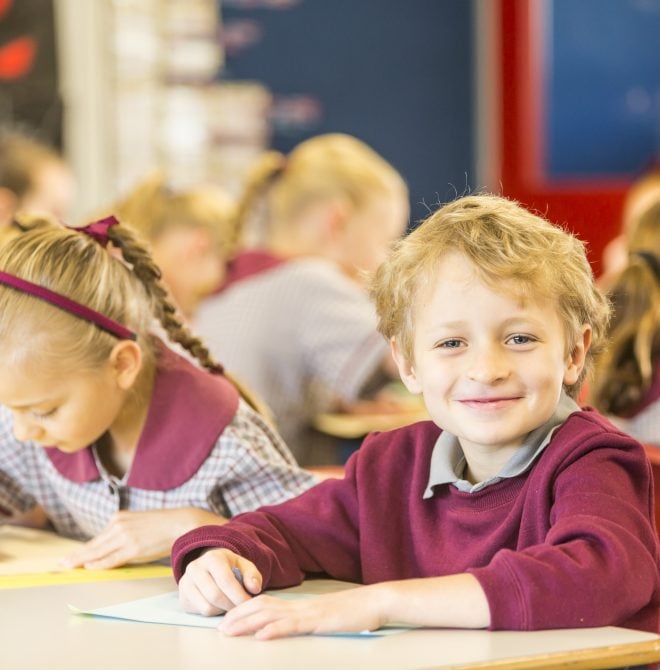 Courage

We are courageous in the uncomfortable, we are authentic, vulnerable and embrace challenges

Behaviours

We turn up invested everyday
We will be brave in uncertainty and in complex situations
We seek opportunity and welcome challenges

Care

We believe in the collective power of caring – for ourselves, for others and in all that we do

Behaviours

We take time to appreciate those we work with
Kindness underpins all our actions
We support each other across the organisation

Connection

With safety and trust we collaborate to build strong communities

Behaviours

We will ensure we have safe spaces to facilitate our work
Through our communication and action we demonstrate trust
We share our individual strengths to collaborate as part of the team

Curiosity

We question, explore and reflect to learn and lead

Behaviours

We use initiative to ask questions and understand
We actively explore solutions
We strive for improvement
We approach everything with an open mind

Creativity

We approach our work with innovation and imagination

Behaviours

We use the power of creativity
We are resourceful
We do serious work playfully